The Instructor (Derek Harrington #1)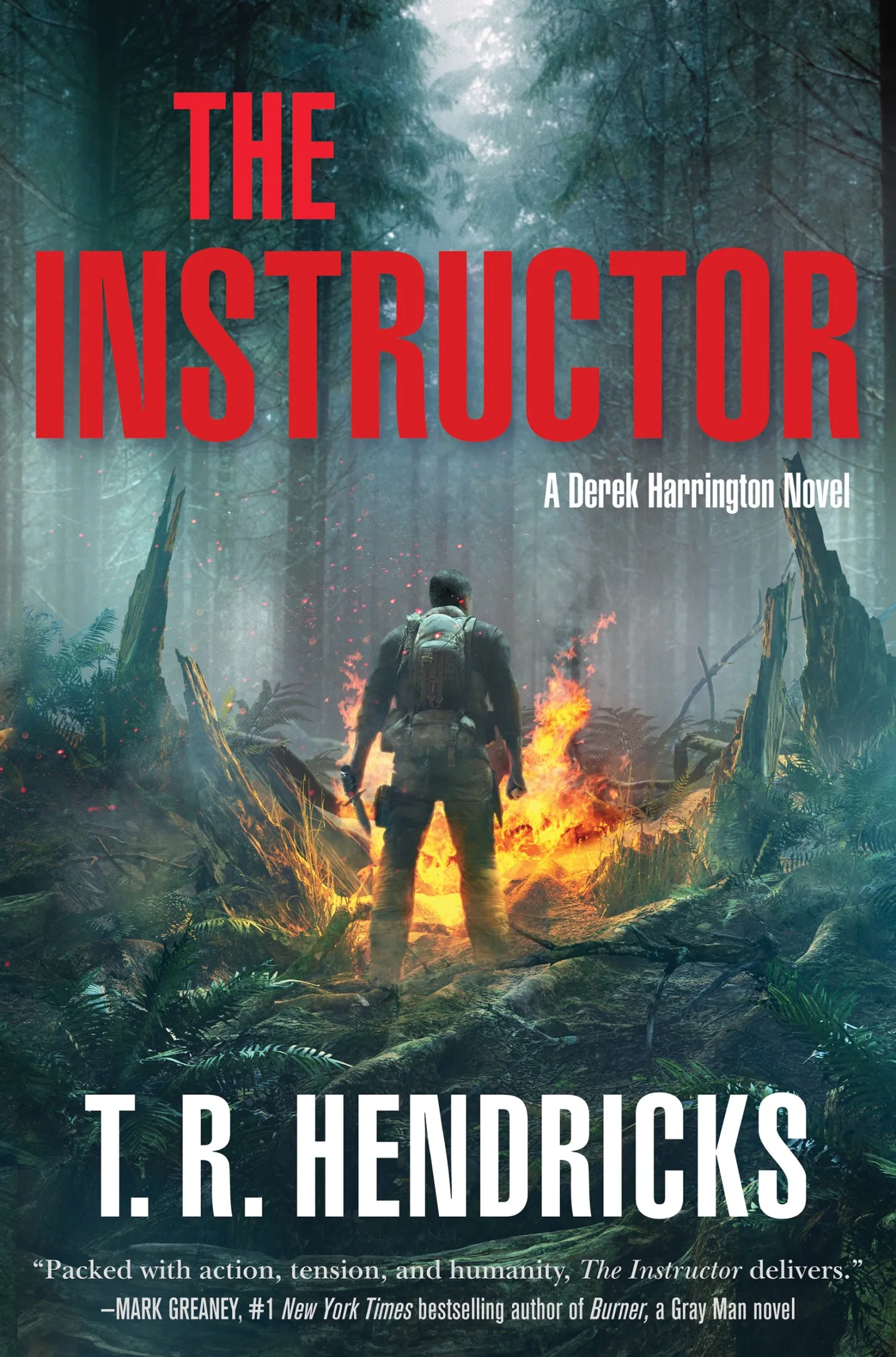 Number of pages:
345 pages
Dive into The Instructor, former Army intelligence officer T. R. Hendricks' fast paced, action-packed debut thriller that's Jack Reacher meets Survivorman, the first novel in the Derek Harrington series!

"Packed with action, tension, and humanity, The Instructor delivers."
—Mark Greaney, #1 New York Times bestselling author of Burner, a Gray Man Novel

Derek Harrington, retired Marine Force Recon and SERE instructor, is barely scraping by teaching the basics of wilderness survival. His fledgling bushcraft school is on the cusp of going out of business and expenses are piling up fast. His only true mission these days? To get his ailing father into a full care facility and to support his ex-wife and their son.

When one of his students presents him with an opportunity too good to be true—$20,000 to instruct a private group for 30 days in upstate New York—Derek reluctantly takes the job, despite his reservations about the group's insistence on anonymity. But it isn't long before the training takes an unexpected turn—and a new offer is made.

Reaching out to an FBI contact to sound his concerns, Derek soon finds himself in deep cover, deep in the woods, embroiled with a fringe group led by a charismatic leader who will stop at nothing to get what he wants. When what he wants becomes Derek's head, the teacher is pitted against his students as Derek races against time to stop what could very well be the first attack by the domestic terrorist cell.

"A pulse-pounding thriller. . . Hendricks delivers on all cylinders!"
—Simon Gervais, former RCMP counterterrorism officer and bestselling author of The Last Protector
Download The Instructor (Derek Harrington #1)
Information
Users of Guests are not allowed to comment this publication.