The Annihilation Score (Laundry Files #6)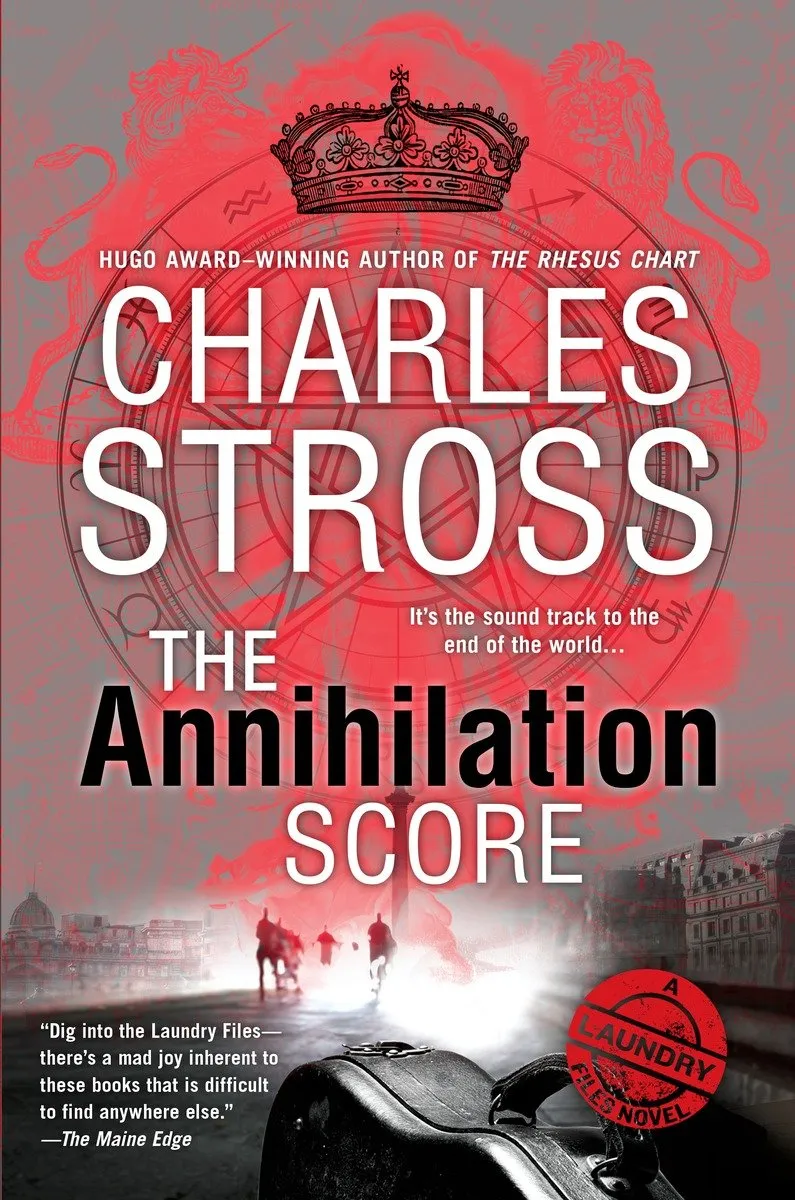 Number of pages:
475 pages
Hugo Award-winning author Charles Stross presents the next case in The Laundry Files, "a weirdly alluring blend of super-spy thriller, deadpan comic fantasy, and Lovecraftian horror" (Kirkus Reviews).

Dominique O'Brien—her friends call her Mo—lives a curious double life with her husband, Bob Howard. To the average civilian, they're boring middle-aged civil servants. But within the labyrinthian secret circles of Her Majesty's government, they're operatives working for the nation's occult security service known as the Laundry, charged with defending Britain against dark supernatural forces threatening humanity.

Mo's latest assignment is assisting the police in containing an unusual outbreak: ordinary citizens suddenly imbued with extraordinary abilities of the super-powered kind. Unfortunately these people prefer playing super-pranks instead of super-heroics. The Mayor of London being levitated by a dumpy man in Trafalgar Square would normally be a source of shared amusement for Mo and Bob, but they're currently separated because something's come between them—something evil.

An antique violin, an Erich Zann original, made of human white bone, was designed to produce music capable of slaughtering demons. Mo is the custodian of this unholy instrument. It invades her dreams and yearns for the blood of her colleagues—and her husband. And despite Mo's proficiency as a world class violinist, it cannot be controlled…
Download The Annihilation Score (Laundry Files #6)
Information
Users of Guests are not allowed to comment this publication.