Quantum of Nightmares (Laundry Files #11)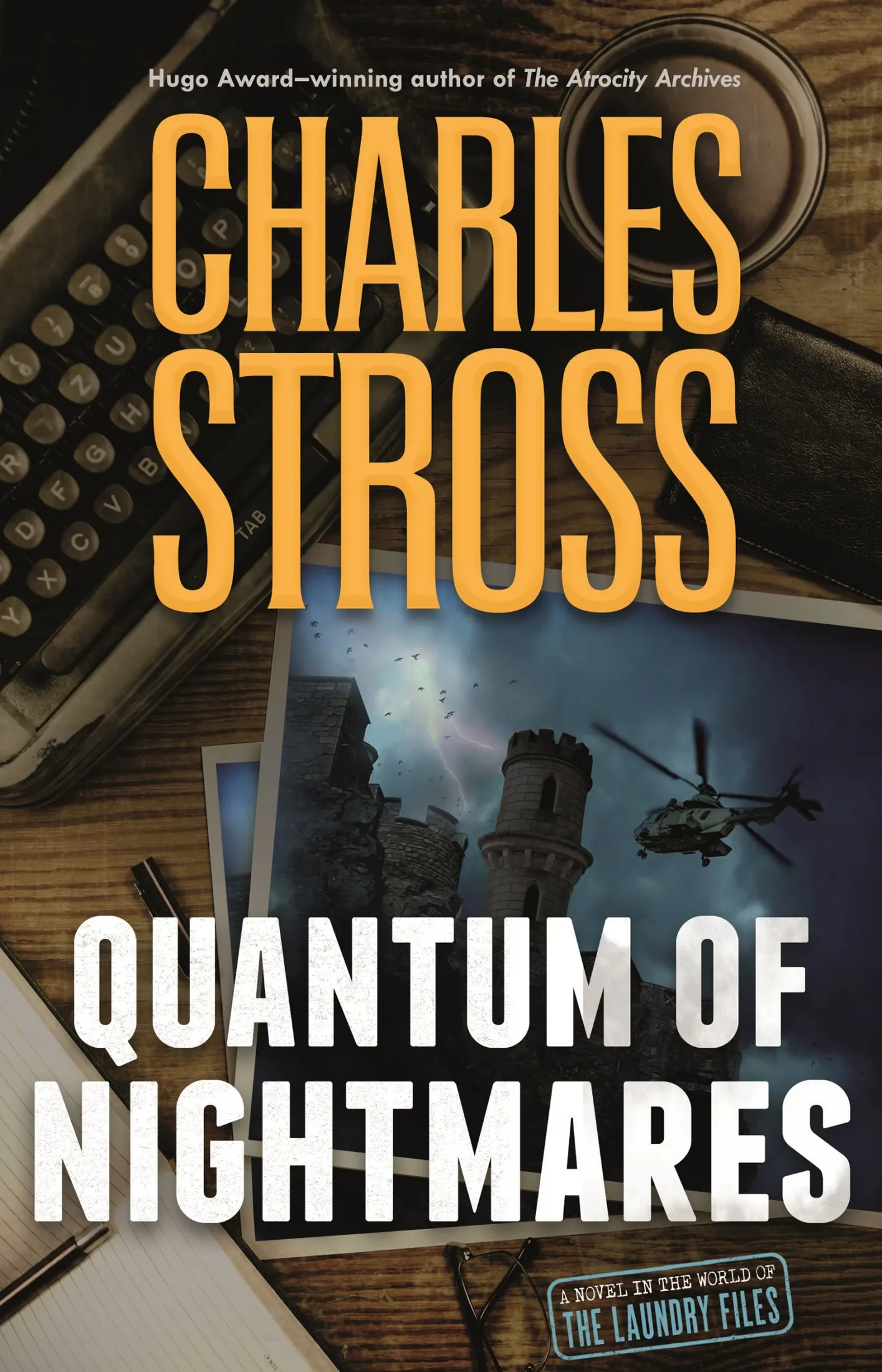 Number of pages:
461 pages
A unique blend of espionage thrills and Lovecraftian horror, Hugo Award-winning author Charles Stross's Laundry Files continues with Quantum of Nightmares.

It's a brave new Britain under the New Management. The avuncular Prime Minister is an ancient eldritch god of unimaginable power. Crime is plummeting as almost every offense is punishable by death. And everywhere you look, there are people with strange powers, some of which they can control, and some, not so much.

Hyperorganized and formidable, Eve Starkey defeated her boss, the louche magical adept and billionaire Rupert de Montfort Bigge, in a supernatural duel to the death. Now she's in charge of the Bigge Corporation—just in time to discover the lethal trap Rupert set for her long ago.

Wendy Deere's transhuman abilities have gotten her through many a scrape. Now she's gainfully employed investigating unauthorized supernatural shenanigans. She swore to herself she wouldn't again get entangled with Eve Starkey's bohemian brother Imp and his crew of transhuman misfits. Yeah, right.

Mary Macandless has powers of her own. Right now she's pretending to be a nanny in order to kidnap the children of a pair of famous, Government-authorized superheroes. These children have powers of their own, and Mary Macandless is in way over her head.

Amanda Sullivan is the HR manager of a minor grocery chain, much oppressed by her glossy blonde boss—who is cooking up an appalling, extralegal scheme literally involving human flesh.

All of these stories will come together, with world-bending results...

"For all of Stross's genuine ability to spook and dismay, The Laundry Files are some of the most tremendously humane books I've ever read."
—Tamsyn Muir, author of Gideon the Ninth and Harrow the Ninth
Download Quantum of Nightmares (Laundry Files #11)
Information
Users of Guests are not allowed to comment this publication.