The Spy, The Dwarf & The Mongol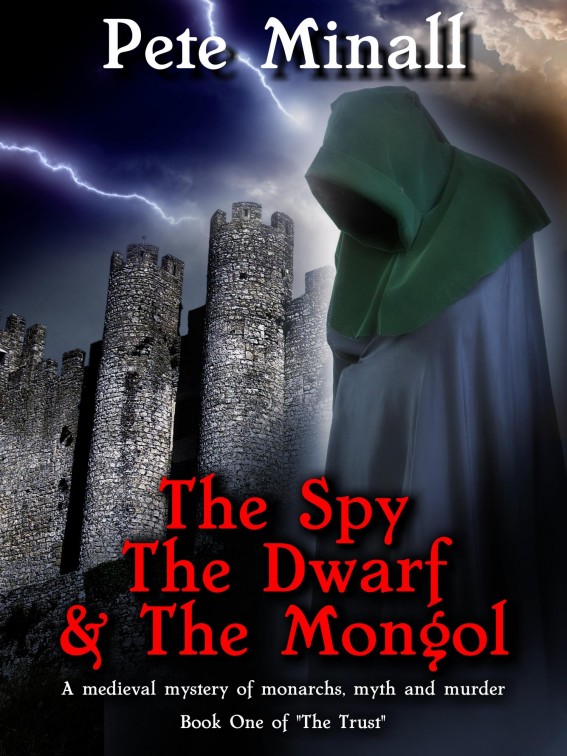 Number of pages:
328 pages
It is 1197, the Century is about to turn and Genghis Khan is a troubled man. Can he keep the Crusader War in the Holy Land away from his borders?

A plan is needed, men he can trust.

He gathers together a small but dedicated group who must quickly become conversant with the subtleties of political intrigue, murder, deception, codes and even regicide if they are to succeed in their task.

En-route to Europe, their number is swelled by a mysterious wandering friar, a trader from the East, and a dwarf. This eclectic band of travellers becomes known as The Trust.

The story takes them from deep within the heart of the Knights Templar stronghold at Acre to the walls of the Tower of London, from the expanse of the Mongolian Steppes to the bleakness of the English Fens. Join them on their great adventure as they encounter kings, peasants, itinerant relic salesman and conspirators.

Follow The Trust as it becomes entwined with heroes of myth and fable, encountering men who are honest and pure of mind and those with greed and murder in their very souls.

This chapter in time ended with an act of audacity which had far reaching consequences. Indeed it just might make you question what you thought you knew about history.

This is the first story of The Trust, a series of linked historical mysteries spanning a thousand years.
Download The Spy, The Dwarf & The Mongol
Information
Users of Guests are not allowed to comment this publication.