The Tolstoy Estate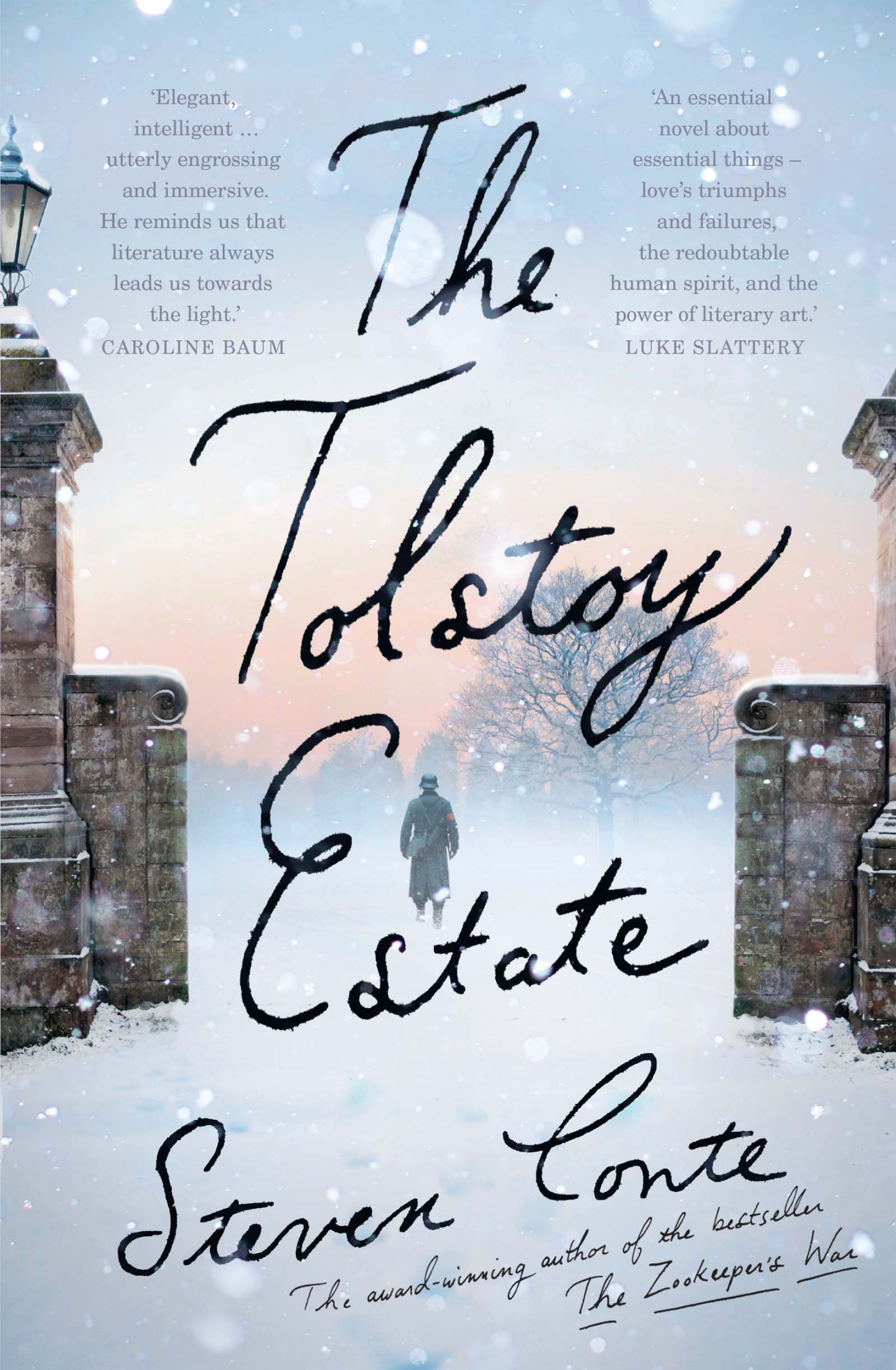 Number of pages:
373 pages
Epic in scope, ambitious and astonishingly good, The Tolstoy Estate proclaims Steven Conte as one of Australia's finest writers.

From the winner of the inaugural Prime Minister's Literary Award, Steven Conte, comes a powerful, densely rich and deeply affecting novel of love, war and literature

'Grave, moving, engaging ... full of the flash and fire of dramatic incident, but also full of real feeling, humour and poignancy, and equipped with plenty of panache ... It deserves the widest possible readership.' The Saturday Paper

In the first year of the doomed German invasion of Russia in WWII, a German military doctor, Paul Bauer, is assigned to establish a field hospital at Yasnaya Polyana - the former grand estate of Count Leo Tolstoy, the author of the classic War and Peace. There he encounters a hostile aristocratic Russian woman, Katerina Trubetzkaya, a writer who has been left in charge of the estate. But even as a tentative friendship develops between them, Bauer's hostile and arrogant commanding officer, Julius Metz, becomes erratic and unhinged as the war turns against the Germans. Over the course of six weeks, in the terrible winter of 1941, everything starts to unravel...

From the critically acclaimed and award-winning author, Steven Conte, The Tolstoy Estate is ambitious, accomplished and astonishingly good: an engrossing, intense and compelling exploration of the horror and brutality of conflict, and the moral, emotional, physical and intellectual limits that people reach in war time. It is also a poignant, bittersweet love story - and, most movingly, a novel that explores the notion that literature can still be a potent force for good in our world.

'Breathtaking ... an intelligent. cinematic blockbuster. celebrating the power of literature to dissolve barriers and forge connections.' The West Australian

'Reading a book that is such a complete world, evoked in such fine detail, is almost wickedly satisfying ... Elegant, intelligent, utterly engrossing and immersive ... He reminds us that travel is always possible in the imagination even when reality goes dark and that literature always leads us towards the light.' Caroline Baum

'Steven Conte has written a sweeping historical saga spanning the second world WAR and the frigid decades of PEACE that followed; an essential novel about essential things - love's triumphs and failures, the redoubtable human spirit, and the power of literary art itself. Tolstoy, of course, is at the novel's heart, and in its very soul.' Luke Slattery, author, journalist, Books Editor of Australian Financial Review

'A riveting story of war, love and literature - Conte's prose does not miss a beat.' Jane Gleeson-White, award-winning author of Classics and Double Entry
Download The Tolstoy Estate
Information
Users of Guests are not allowed to comment this publication.