The Richard Prince Thrillers (Richard Prince #1-4)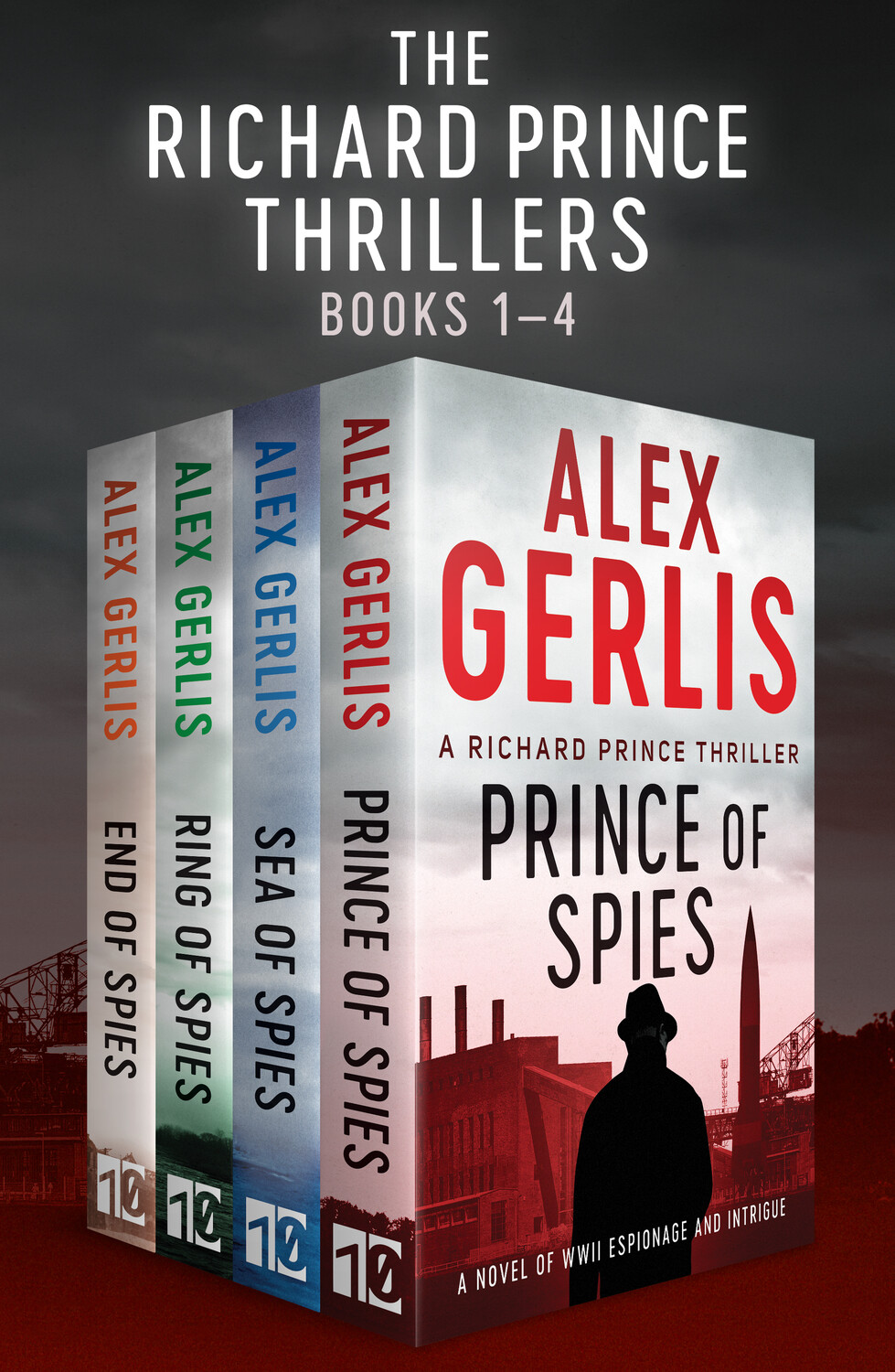 Number of pages:
1476 pages
Full of intrigue and peril, this gripping WWII spy series will have you sitting on the edge of your seat. Includes all four books in The Richard Prince Thrillers series; Prince of Spies, Sea of Spies, Ring of Spies and End of Spies.

Prince of Spies: 1942. A German spy comes ashore on a desolate stretch of Lincolnshire beach. He is hunted down by a young detective, Richard Prince. The secret services need a man like him...In occupied Europe, Denmark is a hotbed of problems for British intelligence. Rumours of a war-ending weapon being developed by the Germans are rife. Sent to Copenhagen, Prince is soon caught in a deadly game of cat and mouse. Dodging Gestapo agents, SS muscle and the danger of betrayal, his survival – and the war effort – hangs in the balance.

Sea of Spies: The Allies are desperate to stop neutral Turkey supplying vital materials to the Nazis – materials which could help them win the war. But then a British agent makes a fatal mistake, and disappears in Istanbul. In England, detective turned spy Richard Prince – back from a clandestine mission in Nazi-occupied Europe – is hunting for his lost son. Before long he is drawn into a dangerous follow-up operation, posing as a journalist in Turkey. The mission soon goes wrong. Stranded hundreds of miles behind enemy lines, Prince will have to find evidence of the Turks secret trade with the Nazis, as well as a way out…

Ring of Spies: Berlin, 1939. A German intelligence officer learns a top agent is quickly moving up the British Army ranks. He bides his time. Arnhem, 1944. British paratroopers have been slaughtered in one of the bloodiest battles of the Second World War. A shell shocked officer is convinced: the Germans knew they were coming. But who betrayed them? Back in London, Richard Prince is approached by MI5 about a counterintelligence operation. Information is leaking and British troops are dying. Can Prince stop it and crack the suspected spy ring?

End of Spies: British agent Richard Prince and the Danish spy Hanne Jakobsen come together for a vital mission: to find a Nazi war criminal responsible for the murder of fellow British agents. The hunt takes them on a perilous journey through Europe in the immediate aftermath of the Second World War. They unearth a secret Nazi escape line funded by British traitors – and it's one which could lead them to Hitler's trusted deputy, Martin Bormann. But when the Americans become involved it is no longer certain who's on which side. Can justice be found against the odds…

This unputdownable WWII espionage series is filled with countless twists and turns and is perfect for fans of Alan Furst, John le Carré and Robert Harris.
Download The Richard Prince Thrillers (Richard Prince #1-4)
Information
Users of Guests are not allowed to comment this publication.