Battle of the Beast (The Beast and the Bethany #3)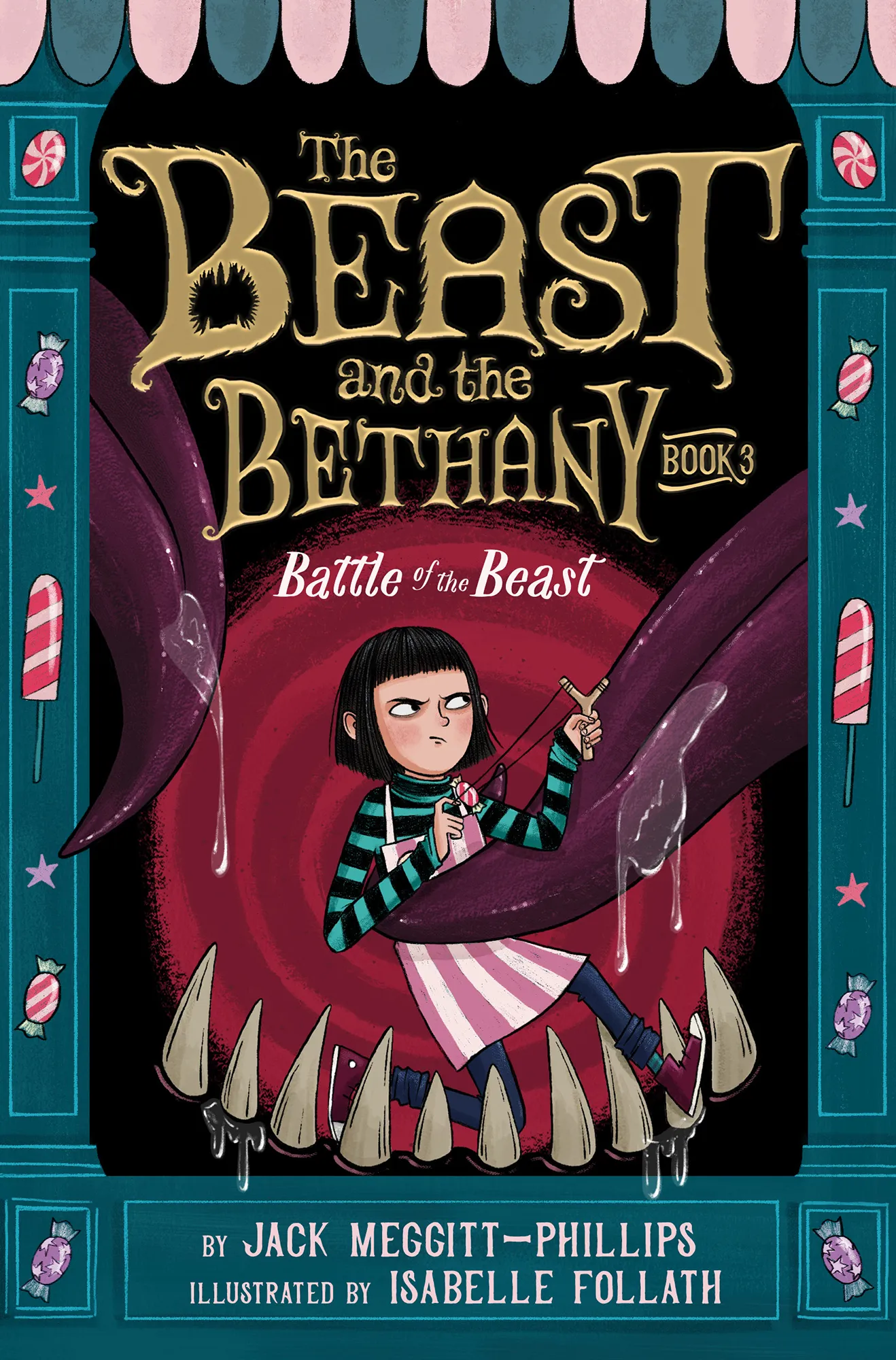 Number of pages:
156 pages
Lemony Snicket meets Roald Dahl in this riotously funny, deliciously macabre, and highly illustrated third book in the middle grade The Beast and the Bethany series in which Bethany and Ebenezer find themselves with a surprising new roommate: the beast itself.

After being vanquished in spectacular fashion that included an umbrella with human-puddling capabilities and a darn good show, the beast is transferred to a hidden island and placed in an impenetrable cage where it can no longer hurt anyone or carry out its dastardly plan to make Bethany its next meal. Meaning Bethany and Ebenezer's lives are finally beast free and they can pursue their do gooding activities in peace—even if the "gooding" part is questionable.

But when it's revealed that the beast has lost its memory and D.O.R.R.I.S. declares that it's no longer dangerous, the beast is delivered back where it came from: Ebenezer and Bethany's house.

Can the beast really be good? Or, if its newfound manners aren't to be trusted, what could it be planning next?
Download Battle of the Beast (The Beast and the Bethany #3)
Information
Users of Guests are not allowed to comment this publication.