Cook for Me (The Perfect Passion Company #1)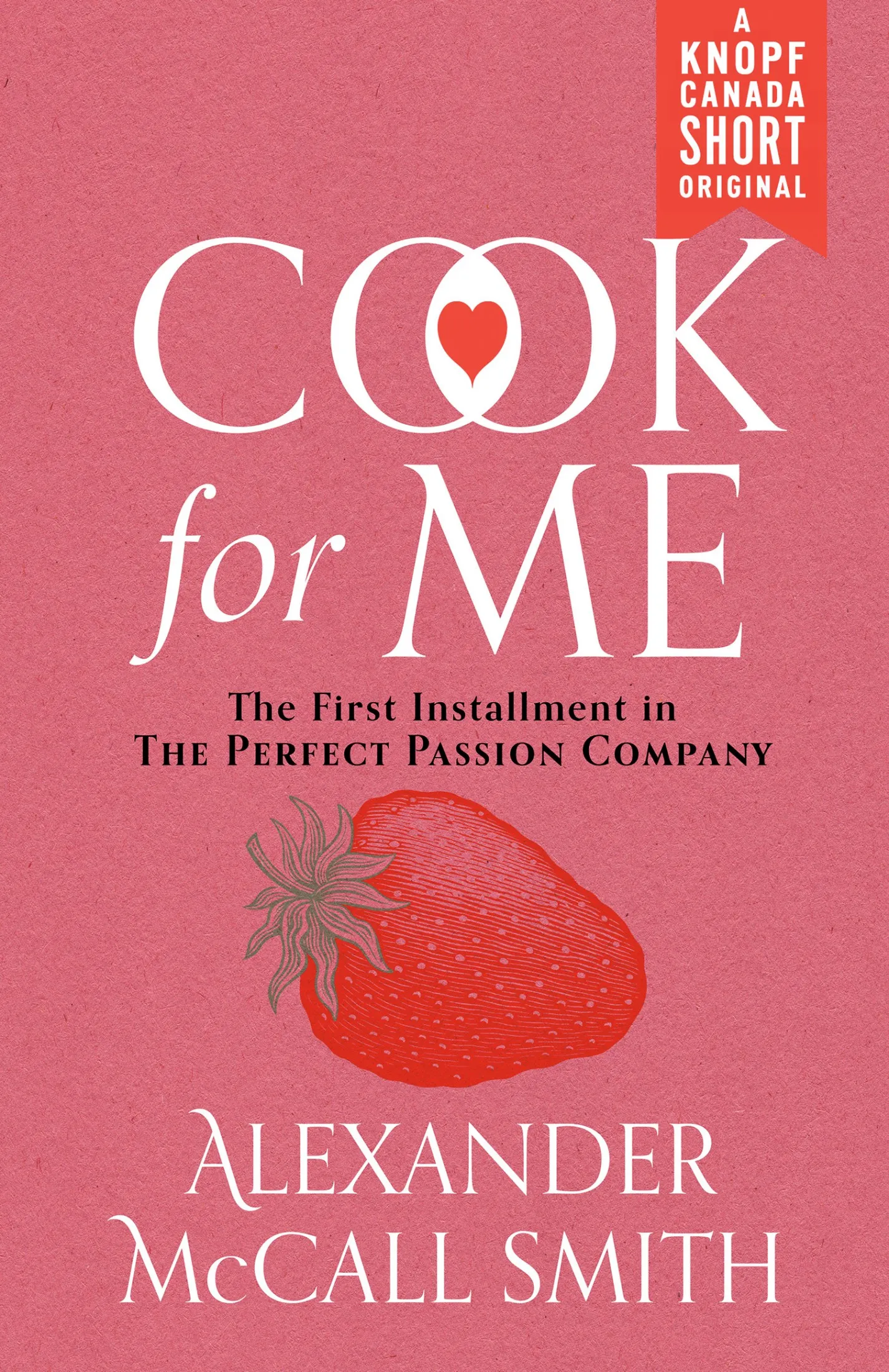 Number of pages:
89 pages
Katie Donald's aunt Ness announces that she's heading to Canada for a late-in-life gap year, asking Katie to take over management of her matchmaking bureau in her absence. Katie, who is always ready for a new challenge, enthusiastically accepts the offer, taking charge of The Perfect Passion Dating Company at No. 24 Mouse Lane in Edinburgh's New Town. Although Katie has little in the way of direct experience, with the help of her amiable and handsome office neighbor William Kidd, she soon finds herself making matches for the lonely hearts tired of meeting online—and who want a more personal touch.

In Cook for Me, the first installment in Alexander McCall Smith's Perfect Passion Company series, Katie's first client is a retired airline pilot named David who is looking to settle down. As Katie questions him about his previous relationships, it becomes clear David is keen on finding a partner who enjoys cooking—in particular, one who would enjoy cooking for him. Their first and most logical stop is a cooking school, thinking that this might be the perfect place to find a woman with a natural joy for cooking. Soon enough, an introduction is made that will undoubtedly lead to the fulfilment of David's desire … but not exactly in the way he was expecting. With an innate instinct for bringing people together, Katie learns quickly on the job, developing a skill for finding out what it is that people really want. Along the way, Katie learns profound lessons about her own desires as she works at better understanding others.

For fans of Alexander McCall Smith's many beloved series and romantic standalone novels, The Perfect Passion Company series shows him at his most perceptive, playful, and generous. In the way that only McCall Smith can, these tales offer a glimpse inside the psychology of matchmaking, the search for love and companionship, and the mysterious spark of attraction that can, at times, catch hold of us all.
Download Cook for Me (The Perfect Passion Company #1)
Information
Users of Guests are not allowed to comment this publication.