The Long Fall: The Complete Series (The Long Fall #1-10)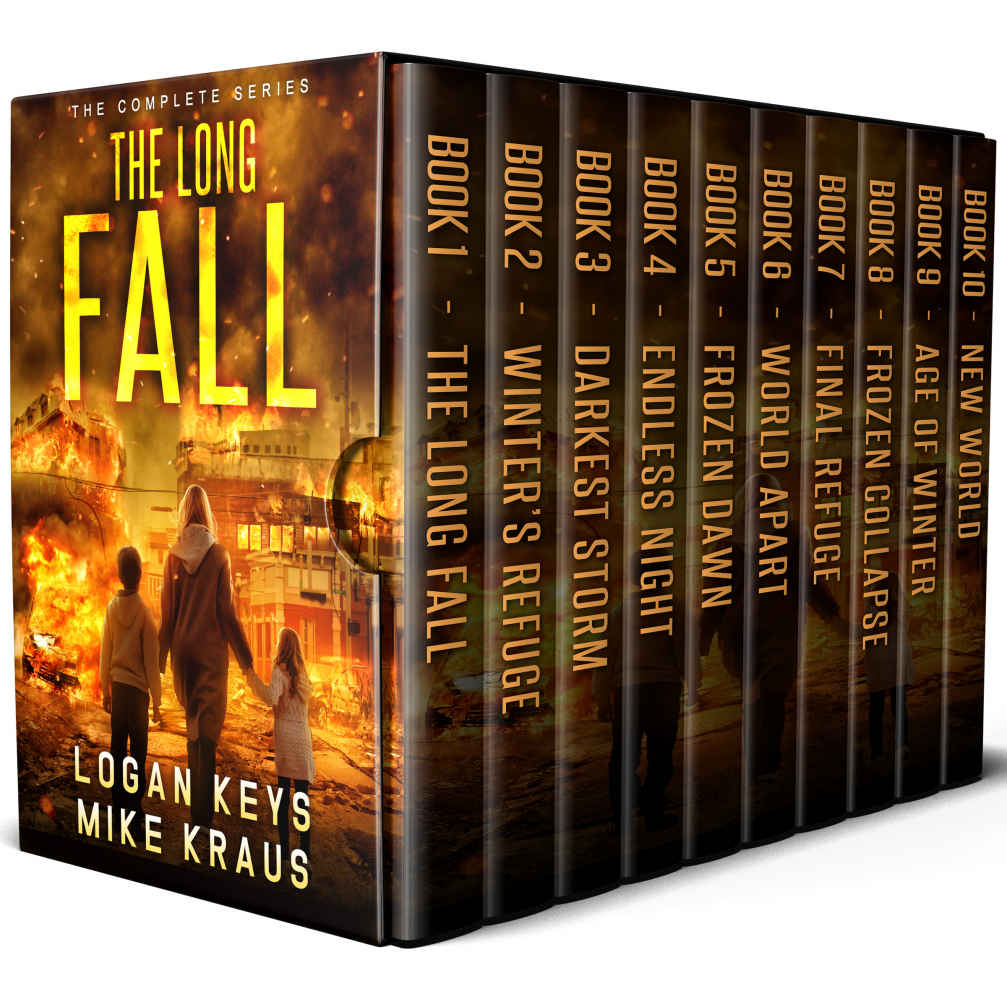 Number of pages:
823 pages
The Critically Acclaimed The Long Fall Series, Now in One Complete Edition! The Long Fall is an epic survival/thriller post-apocalyptic series from best-selling post-apocalyptic authors Mike Kraus and Logan Keys, featuring the complete 10-book series!

When the world starts to collapse, what will you do to survive?

A research station in the Arctic suffers catastrophic destruction. A soldier in Poland dies in a mysterious accident. A reporter in Manhattan stumbles across a conspiracy that has global consequences. As millions succumb to the strange attack across the globe, a handful of brave souls must step forward and fight not just for their own survival but that of the entire human race.

The Long Fall is a thrilling post-apocalyptic episodic series that follows the survivors of a global catastrophe that threatens the survival of the entire world. As each survivor learns more about the reasons and sources behind the apocalypse, they must work to save themselves and their families as they seek a way to reverse the disaster before it's too late. Written as a collaboration between Logan Keys and #1 bestselling post-apocalyptic author Mike Kraus, The Long Fall is a gripping and unique take on the post-apocalyptic genre, and one that will leave you breathless with every turn of the page.

This complete Long Fall omnibus box set contains all ten thrilling, exciting episodes from the series, comprising the entirety of the post-apocalyptic journey.
Download The Long Fall: The Complete Series (The Long Fall #1-10)
Information
Users of Guests are not allowed to comment this publication.