War Eternal: The Complete Series (War Eternal #1-7)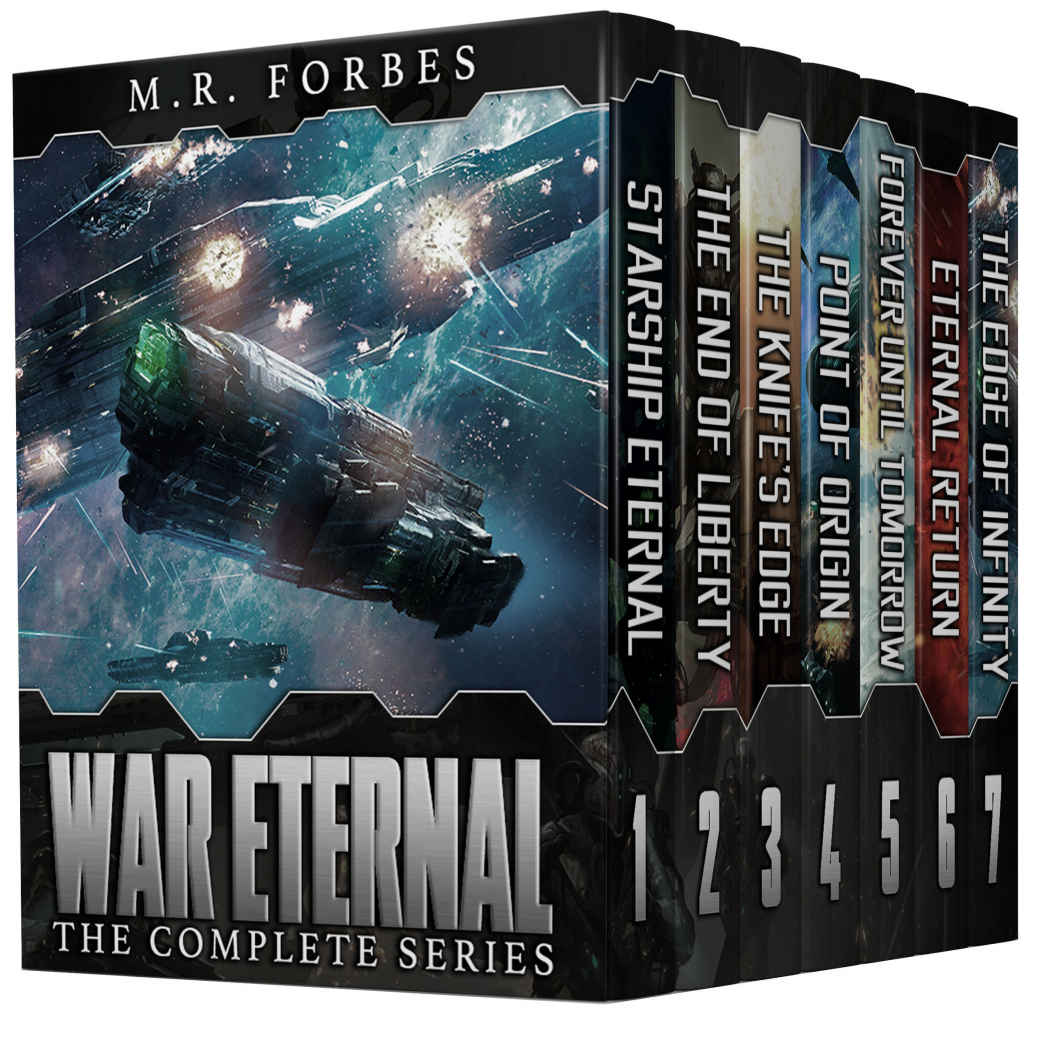 Number of pages:
2457 pages
300,000+ copies sold. 2000+ reviews. 2500+ pages. Get all seven books of the bestselling War Eternal series for one low price for a limited time.

They are coming. Find the Goliath or be destroyed.

The chilling words are the first thing Mitchell hears after an assassin's bullet nearly ends his life. He tries to ignore them, convinced the voice in his head is a side-effect of his injuries.

It isn't.

The warning is only the beginning. A glimpse into a struggle against an enemy older than time.

An enemy that's very real and much closer than he ever imagined.

An enemy that will do whatever it takes to keep him from finding the centuries-lost starship and ending not only the fight but their very existence.

Narrowly escaping capture, Mitchell falls into the hands of the Riggers — a ragtag crew of black-ops commandos who patrol the outer reaches of the galaxy. Guided by a captain with a reputation for murder, they're dangerous, immoral, and possibly insane.

They may also be humanity's last hope for survival in a war that has raged beyond eternity.

Includes:
1. Starship Eternal
2. The End of Liberty
3. The Knife's Edge
4. Point of Origin
5. Forever Until Tomorrow
6. Eternal Return
7. The Edge of Infinity
Download War Eternal: The Complete Series (War Eternal #1-7)
Information
Users of Guests are not allowed to comment this publication.