Final Awakening: The Complete Trilogy (Final Awakening #1-3)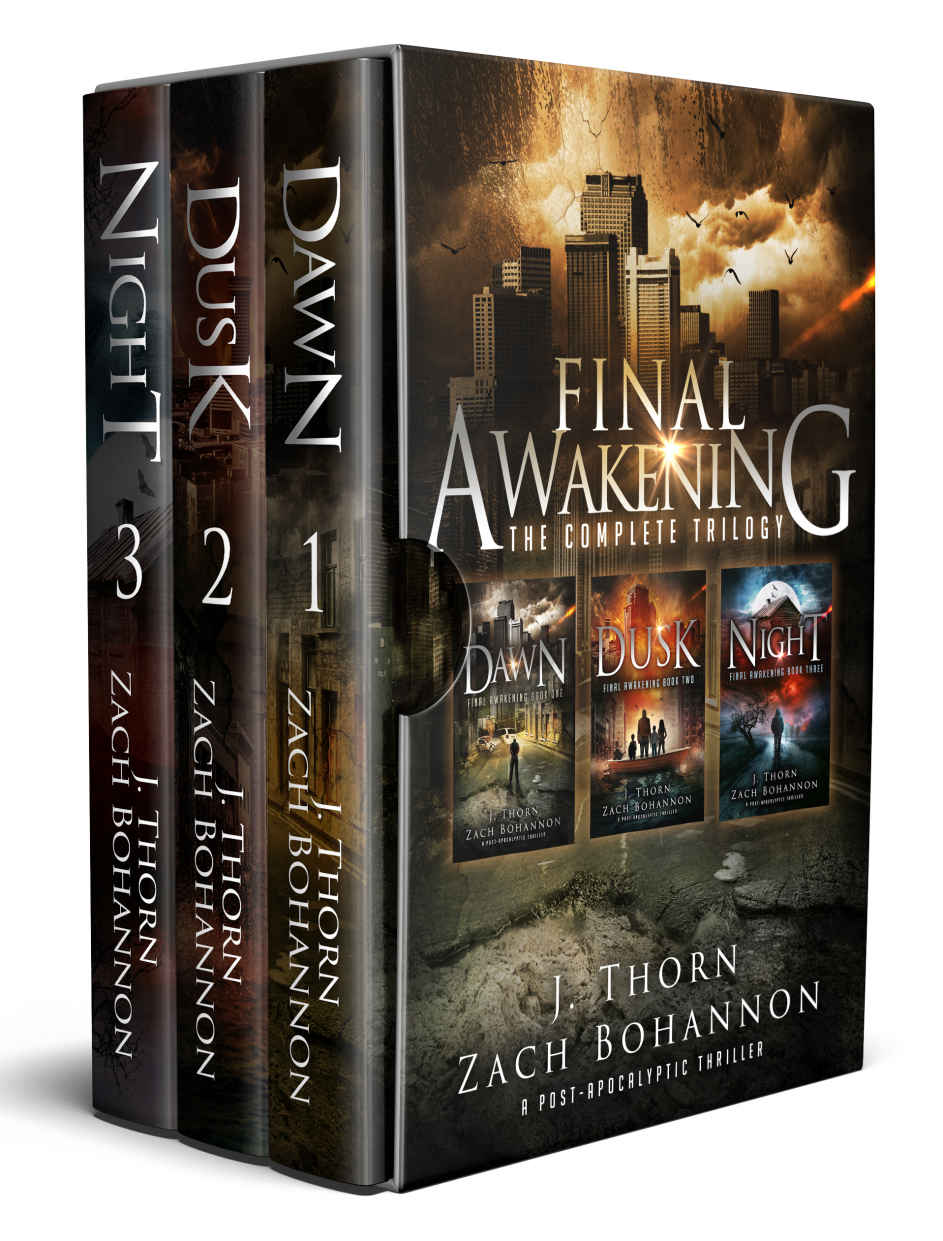 Number of pages:
818 pages
It's always darkest before the Dawn.

Book 1 - Dawn
When the Blackout arrives, Dax Harper finds himself alone and fighting for survival on the chaotic streets of New Orleans. He is on the run, desperately searching for his estranged sister as the riots intensify. An unexpected encounter with his ex-girlfriend thrusts Dax into a leadership position—one he's not sure he can accept. As the hours pass, the city floods, pitting Dax in an epic battle against time and a mysterious new enemy threatening the future of humankind.

Book 2 - Dusk
As New Orleans continues to burn and the flood waters rise, Dax Harper must get his band of survivors to safety. The dark forces overrunning the city need him—for reasons explained by the enigmatic voodoo priest, Papa Midnight. But as the situation deteriorates, Dax will have to dig deep to save himself, his loved ones, and his beloved city.

Book 3 - Night
On the run and desperately trying to save his loved ones, Dax confronts the epic, evil forces now pillaging the post-apocalyptic landscape. Powerful allies and new friends come to his side as the battle of the Final Awakening begins. Dax must risk everything to save himself—and humanity.

Final Awakening is the complete trilogy, a post-apocalyptic thriller from bestselling authors, J. Thorn and Zach Bohannon.
Download Final Awakening: The Complete Trilogy (Final Awakening #1-3)
Information
Users of Guests are not allowed to comment this publication.