You Can Run (A Laurel Snow Thriller #1)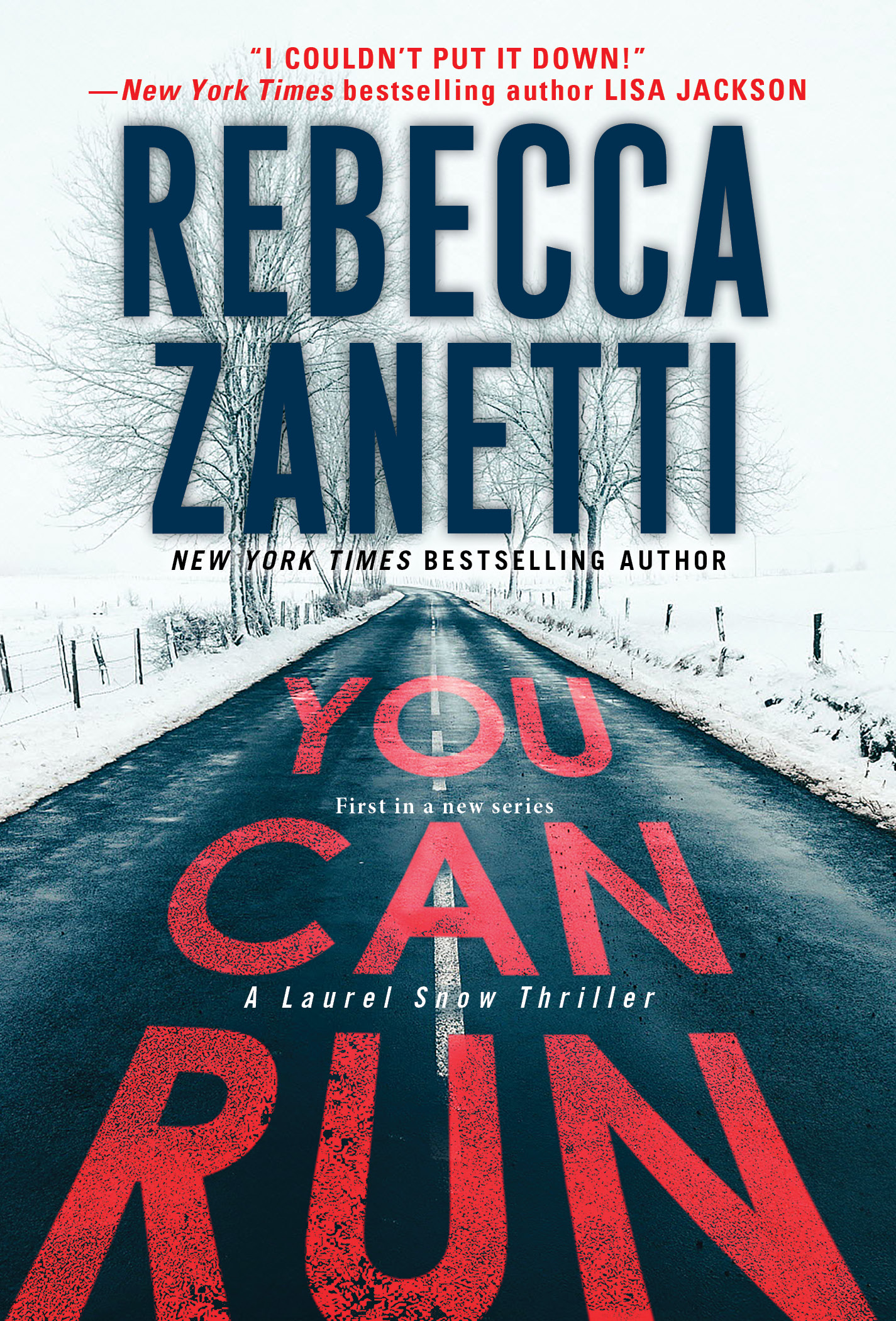 Number of pages:
344 pages
**"I couldn't put it down!" —Lisa Jackson, New York Times bestselling author

Fans of Laura Griffin and Jayne Ann Krentz won't want to miss this brand new thriller series by New York Times bestselling author Rebecca Zanetti, as FBI Special Agent Laurel Snow, a rising star profiler, strives to stay one step ahead of the criminal mind—and discovers that her own demons may be the hardest to outrun…

"Be prepared to stay up all night…Rebecca Zanetti takes you on a thrill-ride, pitting characters you love against impossible odds." —Christine Feehan, New York Times bestselling author**

Laurel Snow wouldn't call hunting a serial killer a vacation, but with a pile of dead bodies unearthed near her Genesis Valley, WA, hometown, she'll take what she can get. Yet something about this case stirs her in unexpected ways. Like the startling connection she feels to Dr. Abigail Caine, a fiercely intelligent witness with a disturbing knack for making Laurel feel like she has something on her. Then there's Laurel's attraction to Huck Rivers, the fish and wildlife officer guiding her to the crime scene—and into the wilderness…

A former soldier and a trained sniper, Huck's thirst for blood is rivaled only by his fierce pursuit of Laurel. He's been burned by love, wounded by the government, and betrayed before, and to say he has trust issues is the ultimate understatement. Plus, he might be closer to this killer than anybody knows…

Once in the heart of darkness with Huck, Laurel must negotiate her distracting desire for him, her complex rapport with Abigail—and her mission to find a serial killer among a growing list of suspects and a danger that's far too close to home. So close in fact, Laurel fears she will never find her way back to the woman she once was…
Download You Can Run (A Laurel Snow Thriller #1)
Information
Users of Guests are not allowed to comment this publication.