Dying to Know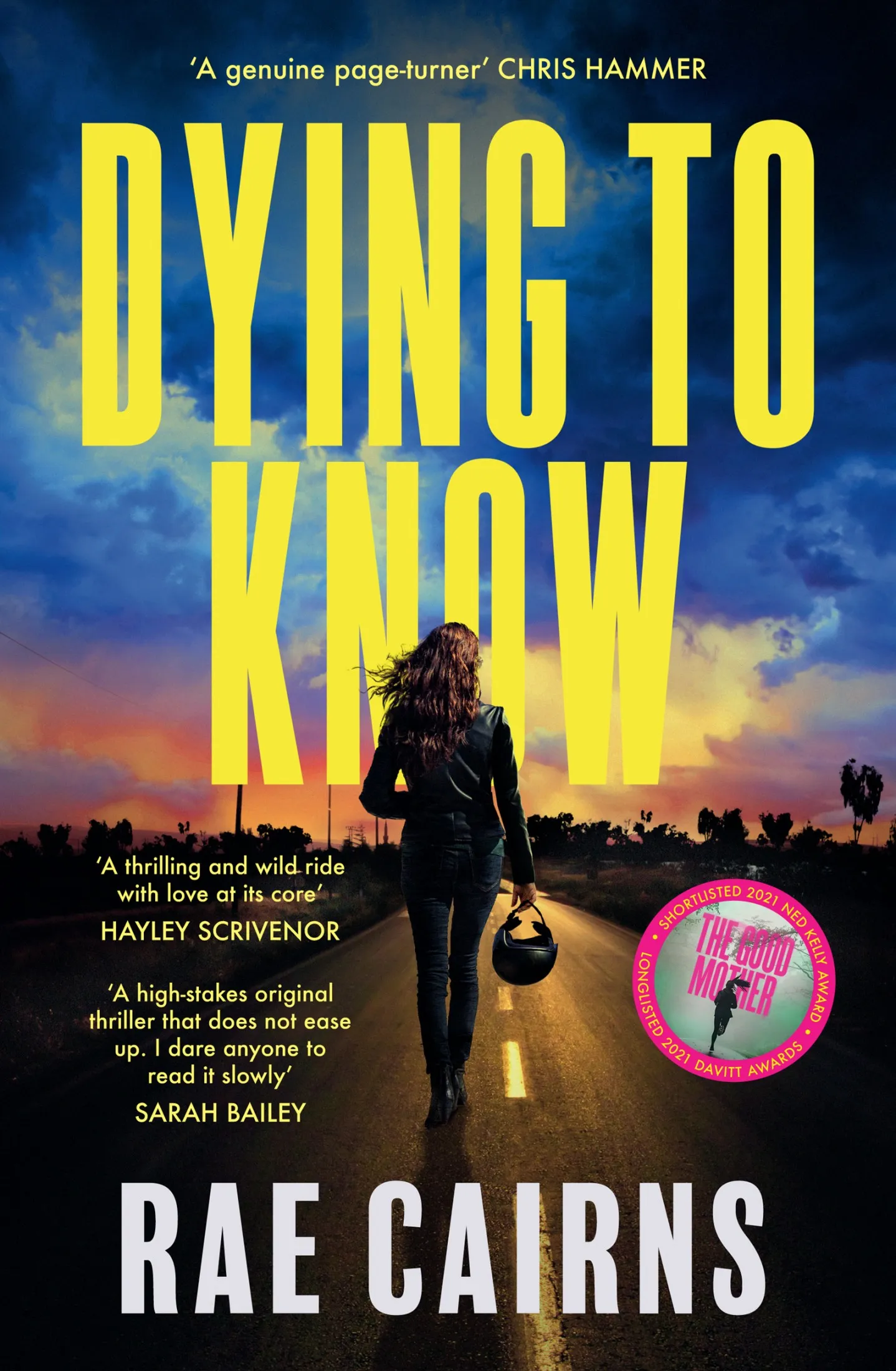 Number of pages:
311 pages
A desperate phone call. A decade of questions. A deadly race to the truth.

A new heartstopping thriller to keep you up all night, from critically acclaimed Rae Cairns

Twelve years ago budding journalist Geneva Leighton received a phone call that stopped her life in its tracks. Her terrified sister, Amber, was locked in the boot of a moving car and begging Geneva for help. Amber was never heard from again.

Since that night, Geneva's days have revolved around caring for her traumatised niece and nephew, despite the unpredictable behaviour of their father ... and keeping the search for her sister alive. But the knowledge it should have been her in the boot of the car haunts her waking hours.

When Sergeant Jesse Johns turns up with shocking new evidence about Amber, Geneva's world is thrown into chaos again.

The police leads hit a dead end and desperate for answers, Geneva becomes Amber's lone warrior for justice.

As she edges closer and closer to the truth, she uncovers dangerous secrets that have the power to destroy everyone she loves.

Trust no one. Your life depends on it.
Download Dying to Know
Information
Users of Guests are not allowed to comment this publication.