The Long Night: The Complete Series (The Long Night #1-6)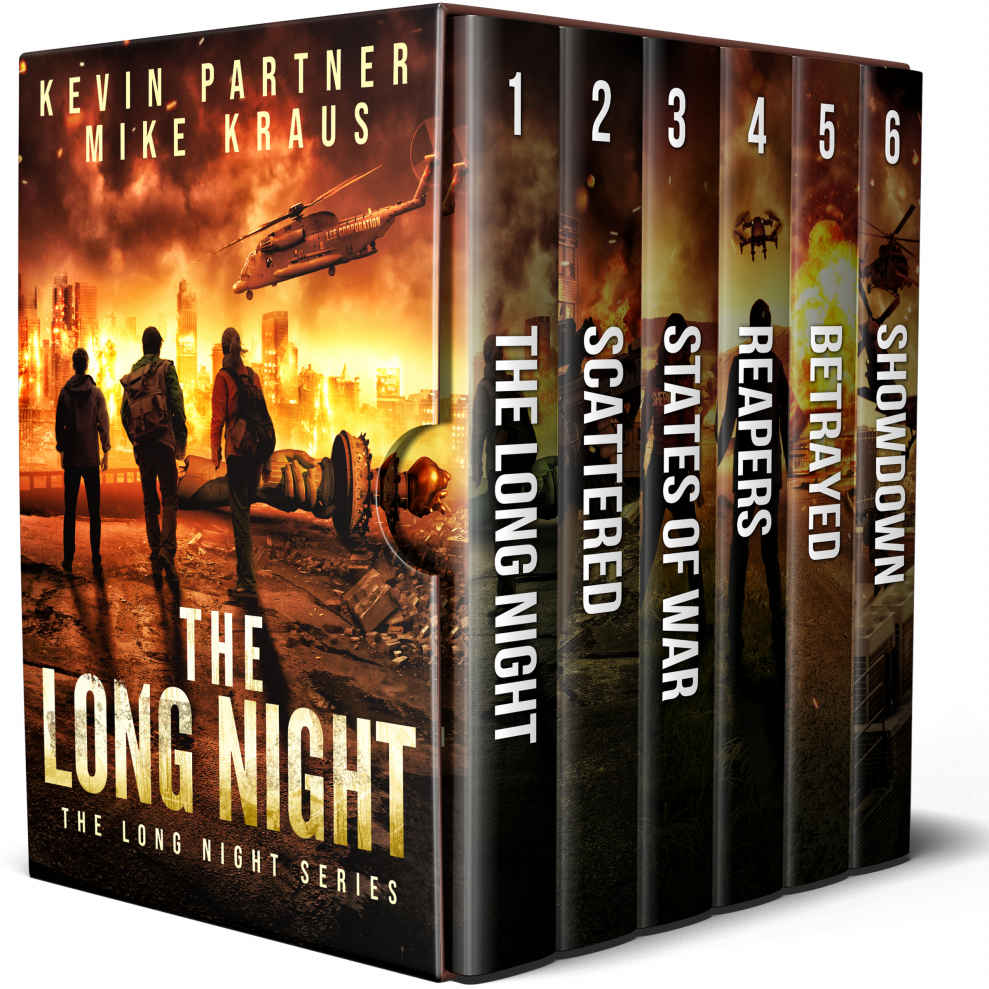 Number of pages:
1137 pages
Modern technology designed to heal has been sabotaged, leaving hundreds of millions dead.

For the survivors, each day brings new horrors as the world descends into madness, all while powerful forces seek to take advantage of the turmoil. One man will stand apart in the chaos, seeking to reunite with his family as he becomes embroiled in a desperate attempt to save those few who survived The Long Night.

When the leader of the largest healthcare company in the world drops dead on national television, over ninety percent of the civilized world follow in his wake. Health tracking implants called BonesWare were supposed to predict disease, prolong life and lead to a healthier, more robust society. Until they didn't. Now, for the few who remain alive, the question of their continued survival rests on the shoulders of one unlikely man.

Solly Masters is having a rough night. He lost his job, his marriage is on the rocks and his wife and son are halfway across the United States on the eve of the holiday season. After witnessing The Long Night, when nearly every living soul around him drops dead at the same moment, his fleeting troubles suddenly become unimportant and one goal coalesces in his mind: get to his family, no matter the cost.

Raw survival turns into something more when he comes across a man who claims to know what happened - and predicts that the rest of the survivors will soon follow in the footsteps of those who already died. Thrust into a pit of intrigue, corporate sabotage and greed, Solly must weigh his responsibility to his family with the knowledge that he just might be the key to preventing The Long Night from leading to the extinction of the human race.

Books included in this box set:

1: The Long Night
2: Scattered
3: States of War
4: Reapers
5: Betrayed
6: Showdown
Download The Long Night: The Complete Series (The Long Night #1-6)
Information
Users of Guests are not allowed to comment this publication.